Warmer temperatures have helped clearing of snow from valley floors but only minimally. And the beautiful scenes are not to be spoiled by only a few days of marginally warmer weather. The reality to North Idaho winter storms as in any snow state, is that there are two sides to the coin, scales always kept even, or what ever phrase you care to use. North Idaho Winter Snow brings forth unique serene beauty everywhere, and it also adds work and obstacles for all.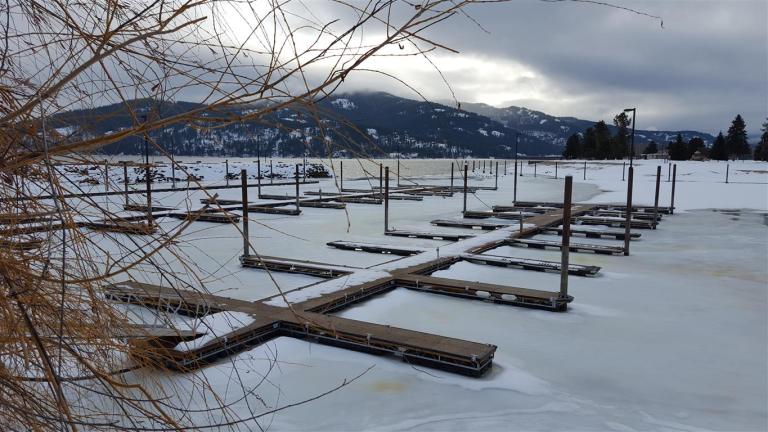 The above picture showing the harsh cold and at the same time beauty found early morning at Windbag Marina in Sandpoint Idaho. Docks filled with sailboats, during the summer and fall months, are surrounded by ice and snow as well as deserted. Wind swept Lake Pend Oreille sits empty. Turning the opposite direction will show Schweitzer Ski Resort to be hidden by low dark ominous clouds.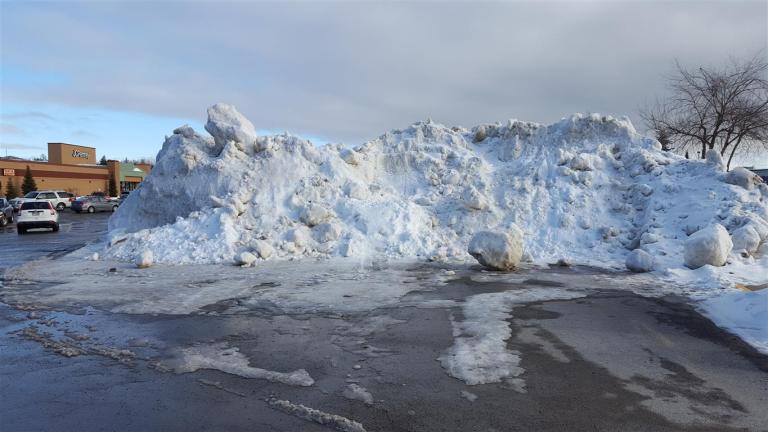 In contrast to this beauty North Idaho Winter Snow brings obstacles for all. Difficult driving conditions, additional work, freezing pipes, snow removal of all kinds, roofs for business, or personal being extremely important. The 2nd picture is at Bonners Mall in Ponderay. Snow removal for parking being plowed and piled as far out of the way as possible, and yet still obstructing drive ways and parking.
Yet to a person I am guessing we all agree the beauty far outweighs the inconveniences of the latter.