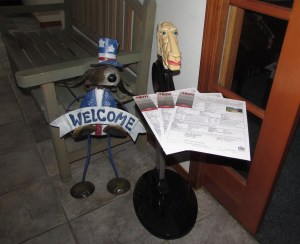 This Saturday, July 15 2017, the Priest Lake Huckleberry Festival will be held at Priest Lake Golf Course. The event is comprised of vendors for arts and crafts, commercial vendors, food, along with music. Sponsored by PLSAR ( Priest Lake Search and Rescue ), a relatively new organization having only formed 2001. With 91 missions since inception PLSAR's needs continue to grow in order to best help the community of Priest Lake, along with surrounding counties when requested. A fun way to help much needed, and worth while organization.
After enjoying the festivities at the Priest Lake Golf Course make a point to visit the OPEN HOUSE at 440 Creekside, Priest Lake, a short 5 miles north to Kalispell Bay, Priest Lake. The 4 bedroom 3.5 bath home, with attached 3 car garage, shows much larger than its 3,712 square feet. Cathedral ceiling, with windows top to bottom, look past the rear deck to the year round creek.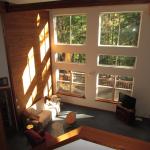 Open House times:
Saturday July 15 – 1pm to 6pm Sunday July 16 – 9am to 1pm
While photographs and videos will help with the layout and specific rooms you must view the home, in person, to feel the homes' wonderful ambiance wrap around you as you step from the hallway to the living room.