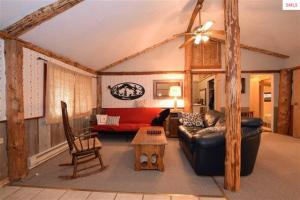 Congratulations to Marcus and Amanda ! A real estate transaction is like any journey. Destinations are reached by taking one step at a time. The first step of an accepted offer is very exciting and rewarding. With their Sagle Cabin Accepted Offer we will move through the transaction process one step at a time to see the finish line.
I received a late evening call that Marcus and Amanda were leaving the next morning and would like to see a Sagle Idaho Cabin before leaving. I was able to make arrangements with the listing agent to see it that evening and met Marcus and Amanda at the cabin. They liked the cabin and wanted to discuss it before making any decisions.
A hidden gem in Sagle situated on 5 private acres. A wonderful enclosed/screened patio to enjoy those special North Idaho late afternoons and sunsets. Cute inside with completely redone kitchen. Cozy living room area with wood burning stove. Easy access to Highway 95 with short commute to all that North Idaho has to offer in outdoor activities. A perfect North Idaho getaway for sure.
Later that night I received a call that after discussing they wanted to make an offer. We met next morning at the office and the offer was submitted before they left town.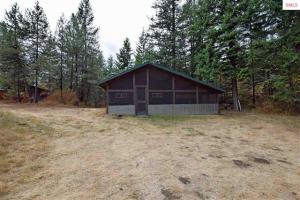 After some negotiations with the sellers, and both parties working together, an agreement was made resulting in the Sagle Cabin Accepted Offer. I am looking forward to working with Marcus and Amanda. The listing agent and seller show themselves to communicate well and I am trusting this transaction to move forward smoothly.
Congratulations again to Marcus and Amanda on the Sagle Cabin Accepted Offer!