As we leave the 2016 Holiday Season behind Frosty is not to be found again till next Holidays. Both Halley and Frosty have been my helpers this year with the snow removal in Sandpoint Idaho, although more in what turns out to be a supervisory position. And that is OK because even the moral support makes a difference.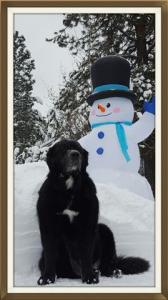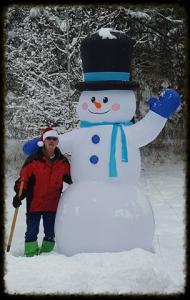 Temperatures are supposed to warm a bit with the new snow coming in later this afternoon supposedly accumulating up to 3 to 5 inches. Personally I prefer the snow and warmer temps to the near zero and constant concern of frozen pipes. So I will most likely be working on snow removal late today or early tomorrow morning, along with many others in the North Idaho and Sandpoint Idaho areas, and doing so knowing it is preferred over the zero temps.
Experience the change of pace Living In North Idaho will make.